Villa Antica
Villa Antica
Marco Apartment – 2 BR 2 Baths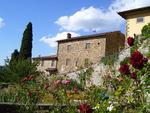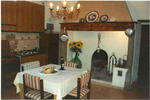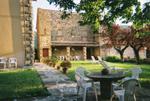 Apartment Marco in 1000+-year-old Villa Antica has a private garden entrance
loggia opening into a large great room. Stone arches, define the living
room and kitchen areas, dividing the room. The kitchen has a wood-burning
fireplace. Full bath with shower on first level. Stucco walls, beamed ceilings
and terra cotta tiled floors. The master bedroom upstairs has a fireplace
and a queen-sized bed. The 2nd bedroom has two twin-size beds. Dual baths
in twin towers have a sink and shower and a sink and toilet. Beautiful views
of the surrounding olive groves and vineyards. Pool around the corner.
Isabella Apartment – 2 BR 2 Baths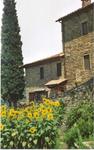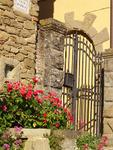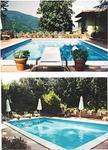 Villa Antica dates from the year 1000. For Isabella Apt. entry is at the
kitchen, with beautiful built-in walnut cabinets. Fully tiled bath with
tub and shower. One step down to the large living room/dining room, with
large windows and gorgeous views. Large master bedroom with arched glass
windows. Full bath with shower ensuite. Second bedroom has twin-sized beds.
Additional sleep futon in the living room, plus daybed in upper hall. Lovely
rear garden. Enclosed eating loggia plus a large barbeque. Screened windows.
Pool at Villa Zingale right around the corner.